Hi Blogger Friends. I'm still keeping up with my January starts. Some days I manage to get more done than others. Here are the next three starts.
Day 14 - Wolf - Janlynn Kit
Day 15 - Holiday Blues - Ursula Michael
Day 16 - Borealis Polar Bear Cubs - Kustom Krafts
I have come to the decision that I need my brain tested for the stupid virus. I HAVE way over 100 pictures started and why or why am I starting 31 more. Like the Polar Bear Cubs. I must confess that I really did enjoy stitching on it even though I worked on it for hours and didn't get much done.
Four of my remaining starts are what I consider BIG and one HUGE. This is where I need the stupid test.
Look what I bought and will start by the end of the month.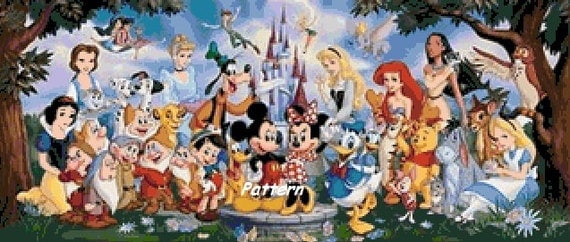 This so reminds me of a HAED except not as detailed. You can read about it
HERE
. She has tons of great charts. I'll tell ya if I were about 40 years younger I would own everyone of the Disney charts. I'll have to see how many years this one takes before I get any more. (Don't hold me to that though) lol
Thanks for looking. Linda