Hi Blogger Friends. Here are the next 3 starts. Only 9 left.
Day 20 - Mountain Lion - Spirit of Nature Series - Mike Vickery (this will be a fun and quick stitch)
Day 21 - Disney Heroes #16 -
Alina's Cross Stitc
h - I have added this one to my
Turtle Trot SAL 2014 page
and removed Fredericka. I figure if I can keep up doing 100 stitches a day I will have it done in 434 days. Knowing me it might last a few days. I have 197 stitches done with two shades of brown and you can't tell the difference in the colors.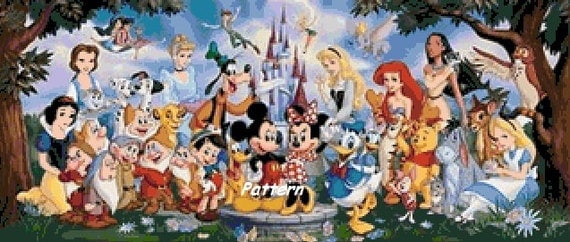 Day 22 - Joyous Elves - Ursula Michael
Thanks for looking. Linda