Hi Blogger Friends. I'm still managing to keep up with my starts everyday. But I still haven't touched my 10 turtle trot pieces that need to be posted on the 10th.
Day 33 - Pretty Little Italy - Satsuma Street
Day 34 - The Southern Sea Otter - Endangered Young'uns - This was so much fun to stitch and I think they will stitch up quickly. I hope so there are 32 of them. (4 in another book) I am doing the top middle one.
Day 35 - Winter Owl - UAHome Made Studio on Etsy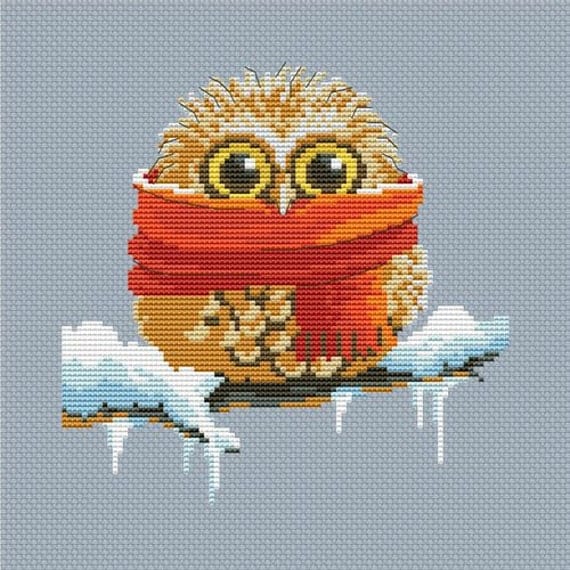 Sophie's Universe CAL - a Facebook group - Part 3 done - Now it will start to be square
Update on to do list:
1. Finish putting stuff away from frenzy cutting.
DONE
2. Organize 4 plastic boxes of aida fabric.
DONE
3. Pick my next 27 starts (I do know what I'm starting tonight) instead of spending an hour everyday going through my 200 and whatever ziplock storage bags and try and decide what I want to start.
DONE (BUT I'M SURE I'LL CHANGE MY MIND A HUNDRED TIMES)
4. I also have finished 1 piece this year so I get to start 5 more after the 28th so I need to decide on those.
DONE
5. I need to do 15 rounds on Sophie's Universe CAL by Sunday when Part 5 comes out. Of course now each round is taking longer as it gets bigger. Mine is going to be ginormous.
I DID 3 ROWS TO FINISH PART 3
PICTURED ABOVE
6. I need to do 5 rounds on the Mini Ring of Change CAL by Friday.
7. I also need to work on a Corner to Corner that is an order.
8. I have 8 days to work on my 10 Turtle Trot pieces to post on the 10th.
9. I haven't touched YOTA - North Pole House in a couple of months and it's post is this Saturday.
10. I haven't worked on my Saturday, Sunday or Monday SAL's in a couple of months. Monday was the Bothy Threads Cut-thru SAL. It has just about completely fizzled out. I am dropping out of that one but will continue to work on my pieces (I hope).
11. I need to separate my 800+ skeins of floss into some kind of order so it doesn't take me an hour to find one skein.
12. I need to list all of my Etsy chart purchases, by designer, and put in my binder so I don't spend an hour looking to see if I already bought a chart that I just can't live without.
A few people asked to see my fabric stash. This is all 14ct aida.
I also have about 80 tubes of 15 x 18 Charles Craft and 5 rolls of 36 x 72 Charles Craft. (I know its alot but I have been collecting it for many years.)
Gonna go sort floss and hubby is going to help me but he doesn't know it yet. lol
Thanks for looking.
PS I'm going to be having a 4 year blogoversary giveaway starting March 1.