Hi Blogger Friends. I got the first part of the floss separated. Now I really really have to go work on my 6 turtle trot pieces. Here are my last 3 starts.
Day 36 - I Never Finish Anything - Pixel People
Day 37 - Thanksgiving Flip-It - Lizzie Kate
Day 38 - Johnny Depp - Pixel People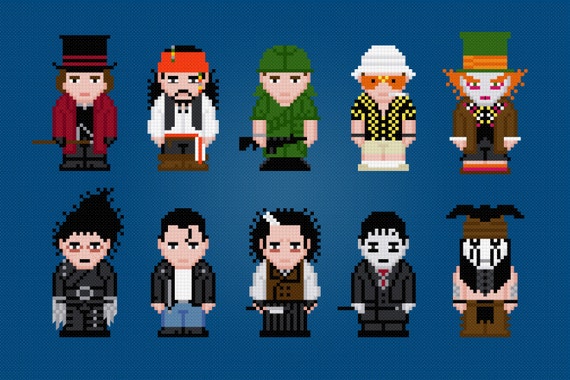 Thanks for looking. Linda
PS Nancy from
Victorian Motto Sampler Shoppe
is having an awesome giveaway. Go check it out.